kenny starfighter
---
bowl of oranges
---
Someday
In many ways, they'll miss the good old days, Someday, someday
Yeah, it hurts to say, but I want you to stay, Sometimes, sometimes
When we was young, oh man, did we have fun, Always, always
Promises, they break before they're made, Sometimes, sometimes
Sommaren 2006
---
Har ni fest eller?
Vår kära printare Tibor brände en ny skiva till mig idag, då rushdi snodde min.  Skivan är alltså full med bilder från SMTs julfest på Wallmans förra lördagen. Hehe, trevlig kväll det där. Var ganska nöjd med att sitta i soffan kl.03 i sällskap av Teo och Vicke. Kommer inte alls ihåg vad vi tittade på men jag bloggade iaf iväg ett fint inlägg här nedan. Några av mina kollegor var hemma 00, andra halv6. Vet inte vad jag ska skriva, jag har bra kollegor jag.
---
I was just thinking, merely thinking...
Come up to meet you, tell you I'm sorry. You don't know how lovely you are. I had to find you. Tell you I need you. Tell you I've set you apart. Tell me your secrets. And ask me your questions. Oh, let's go back to the start. Running in circles. Coming up tails. Heads on the science apart. Nobody said it was easy. It's such a shame for us to part. Nobody said it was easy. No one ever said it would be this hard.
You've never been this cold. And i've never needed you more.

---
tar mitt pick och pack.
---
Sitter på balkongen, långa nätter.
---
you've got a friend.
Winter, spring, summer or fall. All you got to do is call.
sp.eliten. amelie. lund. fajitas. kaffe. ipoduppdatering.
---
Gemma ward
---
And I tried to sing But I couldn't think of anything
I could feel it go down. You left the sweetest taste in my mouth. You're a silver lining the clouds. Oh, and I wonder what it's all about. Everything I know is wrong. Everything I do it just comes undone. And everything is torn apart. Oh and thats the hardest part. That's the hardest part. Yeah, thats the hardest part. That's the hardest part.
---
eight days a week
toot by teo. Teo hälsar förövrigt - att han lever. Okaj. Jag är trött, ska snart sova, innan jobb. Jävligt nice personal/julfest på wallmans. Vicke hälsar - must be Santa. Teo hälsar "ja, hälsa".   Ciao.
---
långa nätter
Kyla. December. Melissa Horn. Underbart.
---
And I, don't know how, to slow it down. My mind's racing from chasing pirates.
tretimmarsfikapåEH


---
long time no see
---
Yellow windows
Hemkommen efter en öl på GP med min vän Alfred. Tänker passa på att tipsa om Lights, helsingborgsband där alfred bl.a är pianist.
Lyssna!
Godnatt
---
satsa.
Jag är tacksam för att gick och tränade i morse. Det blåser och regnar, så tänker inte gå längre än till möjligtvis konsum just nu. Ångrar dock att jag körde ett relativt kort pass. Tanken var att jag skulle springa i skogen också, men nu känns det inte speciellt aktuellt längre. Filip och Fredrik på tv4, ohyes. Ciao belle.
---
green eyes
Gooday mate. Jag var så sjukt trött igår, så kunde verkligen inte blogga. Spenderade dagen i Lund, ganska spontant och oplanerat mötte jag upp min storebror och jag fick honom att köpa en vinterjacka! Äntligen. Jag tror inte ni förstår, den här killen har inte haft en varm jacka sen vintern...2003? Jag vet inte riktigt, men jag vet att han gått runt med tre lager ylletröjor. Så i år hade han tänkt köpa en och jag sa att jag vet exakt vilken han ska ha. Min fjällräven är sjuuukt skön och varm, men inte riktigt Jespers stil, så visade mitt förslag och det gick hem. En sömntuta hade tagit beslag på min nyckel så fick möta upp honom utanför H&M. Söt som han är kom han tillbaka när han jobbat färdigt och stannade till hans sista tåg gick så jag hann somna in (halvt). Jag inhandlade också två alternativ till julfesten om drygt två veckor, pepp!
BTW, sugen på att följa min blogg?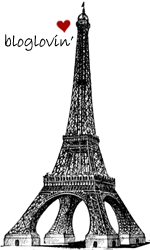 ---
one of my favorite pic of you.
In this photo: Paulina Sinisalo. Taken by me. Februari 2009.
---
m.horn
Ingen ork funnen.
Hörs imorgon!

---
God knows
Tidigare idag mötte jag upp Max nere på hörnan vid Bara Vara. ("Ägaren" till lägenheten jag bor i). Vi tog en fika och snackade lite. Eller lite och lite, vi pratade rätt mycket. Han hade vägarna förbi Helsingborg då det var hans tur att ta grissprutan. Hihi. Det var iaf väldigt trevligt, och haha nej detta är inte som jag fjäskar för dig. För jag vet nämligen att Max är en av de som följer min blogg slaviskt. Jag tyckte faktiskt det var riktigt trevligt, du är lätt att prata med!
Jag har tvättat masssssa. Shit vad duktig jag varit idag. Effektiv sen klockan nio i morse. 
Nu ska jag tvinga min söta pojkvän att titta på film med mig. Och jag ska välja! iih.
---